$120.00
Our network team members will create research and visit your business and then leave an honest review about your business on Google reviews and Facebook! Get 8 reviews  that will include a minimum of 50 words for ONLY $120.00
Description
Video Traffic Tactics has generated a network of social media real folks who will leave reviews, share posts, Like  your Facebook posts,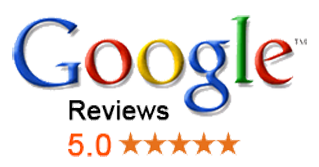 tweet, post on Google+. Our social post team will enhance your brand and get you exposure. Our team members have social influence and can direct attention to our clients businesses quickly.
Our network team members will create research and visit your business and then leave an honest review about your business on Google reviews and Facebook!
Having good reviews is a critical piece of allowing people that have never visited your establishment get an inside view of your products or service. Additionally Google will rank your business with more authority because reviews are social engagement signals that Google like to deliver to people searching for a product or service in your business niche!
A very important part of this service is that our team will leave your company Google reviews, Amazon reviews, Google pays very close attention to  social reviews and will pass that ranking juice to your website causing it to rank your website or video faster when it comes from a valid review.
If your business doesn't have reviews from a satisfied customer, how will a new customer know what they can expect. Reviews are like referrals and build trust in the eyes of a new customer. A review network of real people that leave reviews about your business is a great way to get traction in google because google ranks these properties very high because it s social interactions and ranks as important. Googles job as a information broker is to deliver the best relevant content to its users. So now is the time to get more reviews for your business.